TUCSON, Ariz. (KGUN) — About 4,000 people across Arizona did the 9/11 tower challenge and almost half of the participants were in Tucson.
September 11, 2001, is a day that everyone remembers exactly where they were.
"Getting ready for my workday– my roommate came and knocked on the door and she's like you need to turn the news on right now," said Jennifer Ledon, a first-time participant.
The World Trade Center's Twin Towers had 110 floors and 2,071 steps that first responders and military personnel climbed on the day of the terrorist attacks.
"These were people that were willing to put their lives out to help others. They ran in, they did anything they could. They knew it wasn't going to be a happy ending for a lot of people but yet they still fought," said second-year participant, Emily Terry.
Thousands of pictures filled the lanyards of participants and were hung up throughout the Tucson Convention Center of the first responders and military men and women who died on 9/11.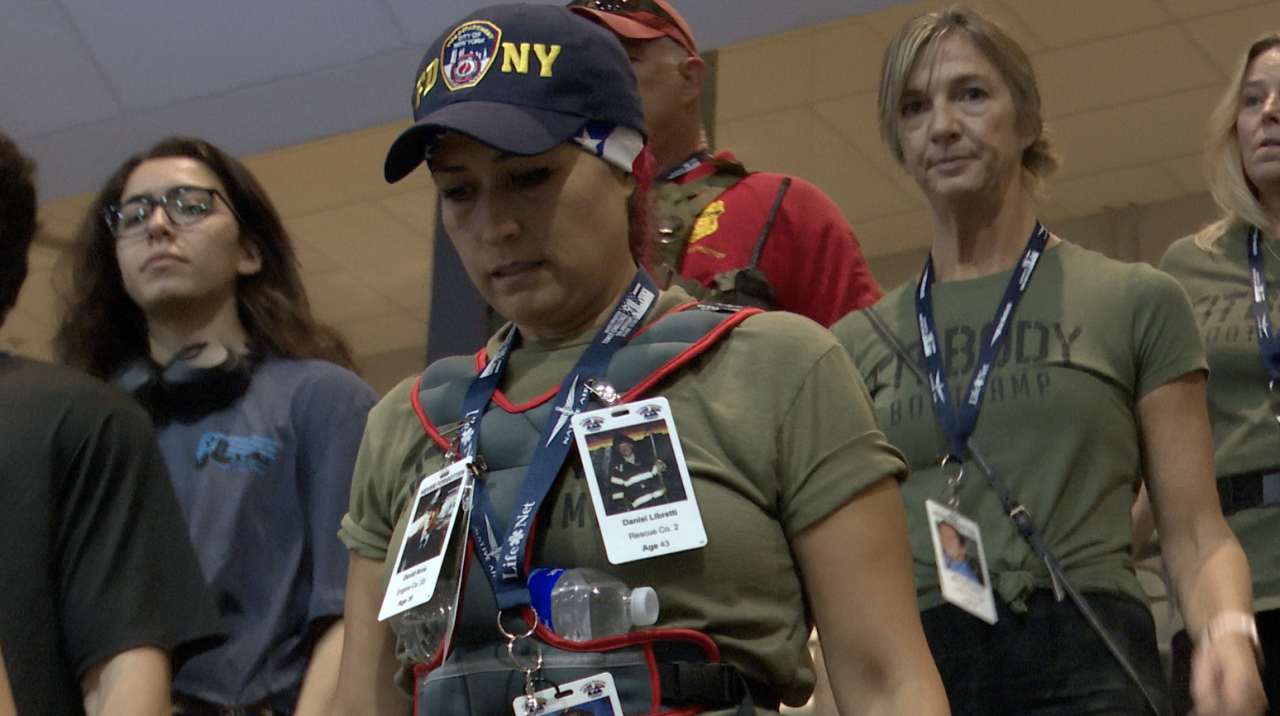 "There were so many people that were lost from EMS down to little kids and to sit back and think about the people that lost their family that weren't found for days and even months, it's devastating," said Ledon.
Each participant wore a badge with a picture of the person they were honoring. After completing 2,071 steps, the participant would ring the bell and say the person's name.
"I get really emotional and it's just hard," said Ledon.
The event was not only to honor but to teach the younger generations about the tragic events that took place 21 years ago.
"Don't ever forget," said Ledon.
——-
Faith Abercrombie is a reporter for KGUN 9. Faith joined the KGUN 9 team in July of 2022 after graduating Arizona State University in May. Share your story ideas with Faith by emailing faith.abercrombie@kgun9.com or by connecting on Facebook, or Twitter.